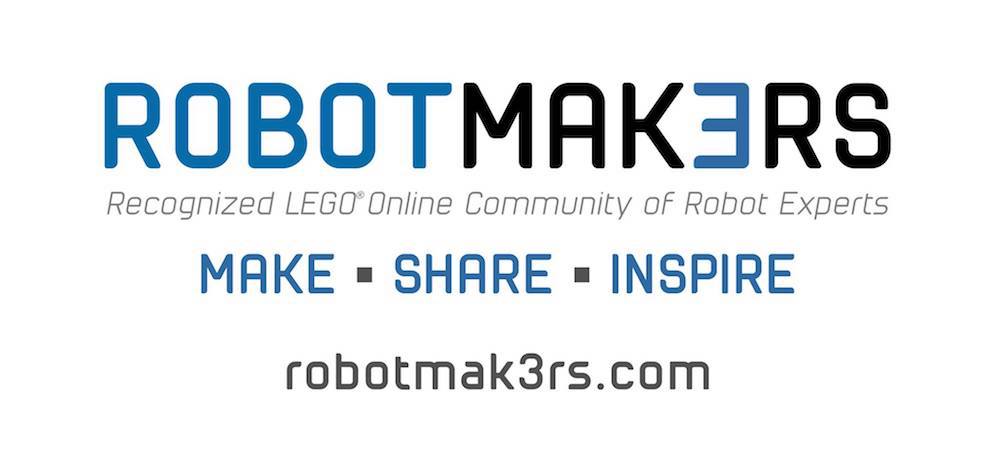 ROBOTMAK3RS MAKE - SHARE - INSPIRE
[Recognized LEGO Online Community of Robot Experts]
We are robot makers from around the world who embrace all LEGO robotic platforms (MINDSTORMS, SPIKE Prime, WeDo, BOOST and PoweredUp) to MAKE robots, SHARE the passion and INSPIRE generations to come! Showcasing interest in Science, Technology, Engineering, Arts, and Mathematics via the joys of "playing" with LEGO.
The ROBOTMAK3RS Facebook group is by invitation only and acts as the mother ship of the 5 well known communities;
facebook.com/groups/mindstormsrobotinventor
facebook.com/groups/legomindstorms/
facebook.com/groups/SPIKEcommunity/
facebook.com/groups/letsdowedo/
facebook.com/groups/boostcommunity/
facebook.com/groups/ powered up /

We encourage you to use any of these hashtags
#ROBOTMAK3RS
#MINDSTORMSmagic 
#MINDSTORMS 
#MINDSTORMS51515 
#BOOSTmagic 
#letsdoWeDo
#LEGOconfidence
#SPIKEprime
#RobotInventor

The best way to join our group is via networking, get to know us and make sure we get to know you by MAKING and SHARING your robots and INSPIRING others in the community
In the meantime, We invite you to LIKE our Facebook Page ROBOTMAK3RS or use the Contact form via the menu if you would like to reach out to the ROBOTMAK3RS RLOC ambassador.