Jay Kinzie
Chicago, USA
Software Engineering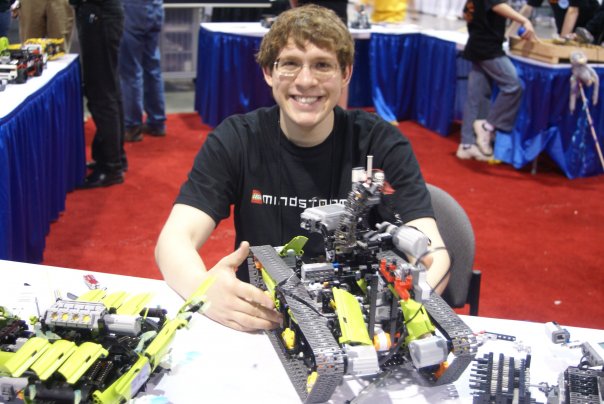 Bio
Jay Kinzie has been involved with FIRST LEGO League since the year 2000's Volcanic Panic competition. In the FLL 2004-2005 No Limits season, his team won the Illinois state competition. At the World Festival competition that season, his team earned the Gracious Professionalism award, 3rd place Innovative Solutions in Project, and an honorable mention in Robot Design. Since then, he has focused on being a Robot Design and Head Robot Design judge in Illinois, at the World Festivals, and at other FLL invitational competitions. He typically does 10 FLL events per season. He has helped to streamline and optimize the FLL judging process by creating additional checklists and judging systems to aid the judges.
He was also previously a member of the MCP during the NXT and EV3 years and was active during the EV3 development process.
From a software perspective, he likes to use RobotC to create efficient and fast programs to control FLL robots. Mechanically, he likes to focus on creating FLL robots and advanced mechanisms such as transmissions and multiplexers. Some of the mechanisms were even the topic of some BrickJournal articles. One recent creation he is particularly proud of is his Compact FLL Bot. It is a fully functional FLL bot that has a 15x15 unit base and uses 4 EV3 Medium Motors.
He completed his Masters Degree in Software Engineering from Loyola University Chicago in December 2019.
Youtube: Jay's Youtube