Stu Nicholls
Gloucester, United Kingdom
Freelance web designer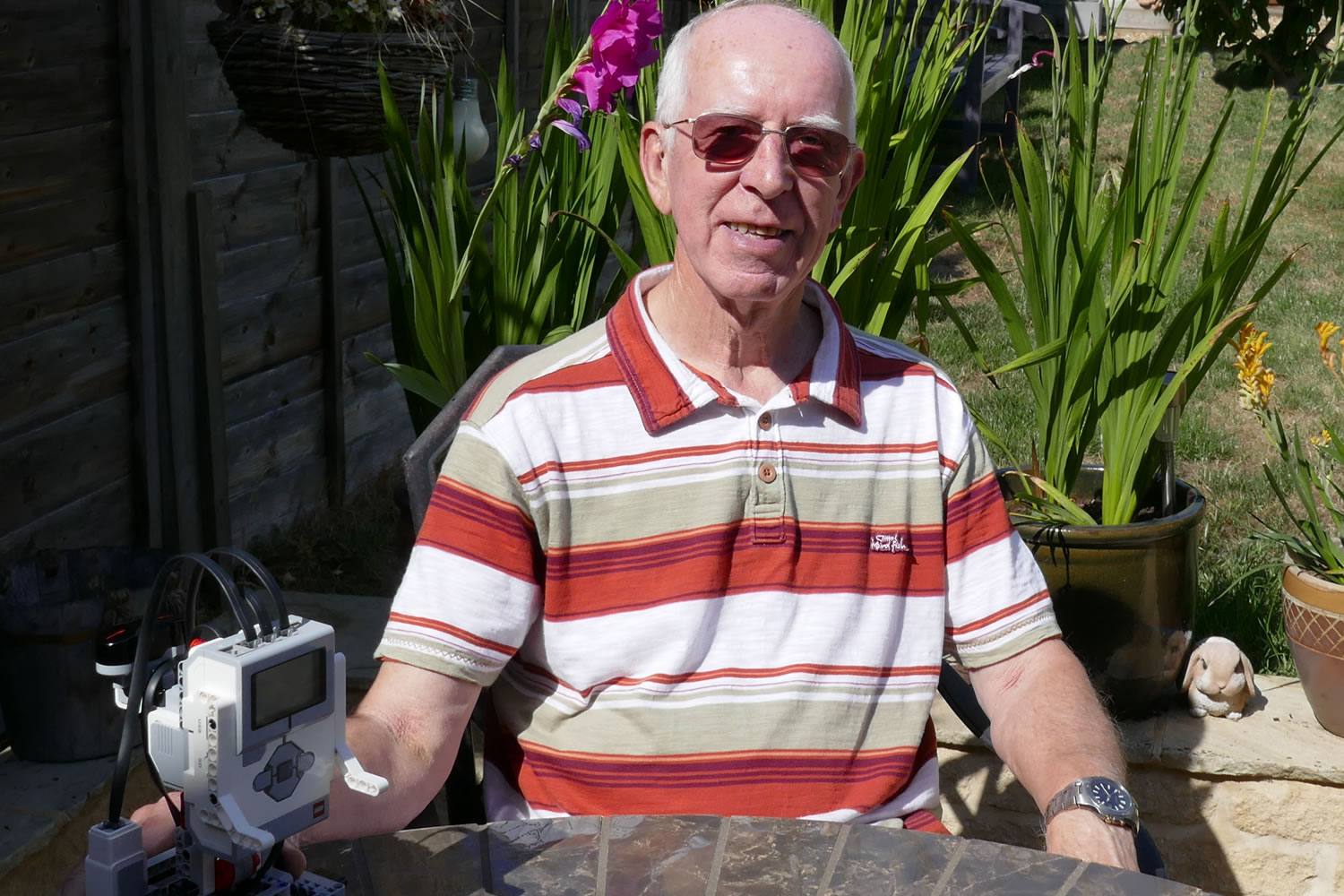 Bio
Stuart's interest in computers and computer languages began in the 1980s when he wrote articles for the computer magazines on machine code programming for the Sinclair ZX81 and Spectrum. This led to writing two books on the the same subject for McGraw Hill which were translated into several languages and sold in Europe and America. Stuart then moved on to website design and Cascading Style Sheets (CSS) and created his first website, CSS Play, to show his demonstrations in the use of CSS.
Stuart was introduced to LEGO when his nephew, Jerry Nicholls, bought him the LEGO Technic set 42035. This led to his interest in MINDSTORMS.
Stuart is known in the MINDSTORMS community for his exceptionally built bi-peds. He posts frequently on the EV3 MINDSTORMS Facebook group. Not only does he make amazing bi-peds, but he shares his improvement process, as well as his final build and instructions with the community. This has led to many others building his models. Stuart inspires others to build with MINDSTORMS no matter what their age!
His models and code are freely available to everyone from his website.
Website: Stu Nicholls